About
On May 17th 1986 the very first charity 'Concert in the CornShed' was held at Sexhow Park Farm, Hutton Rudby in North Yorkshire.The reason was to raise money for the ITU at Middlesbrough General Hospital - the staff there had tried to save the life of Jim Kitching who had died tragically at the farm the previous year. £3,500 was raised, which was a lot of money in those days!
So many people enjoyed the concert, including those who had helped to get it all ready that it was decided to continue with the event and have another one!
Apart from the year of Foot and Mouth and a year of big family celebrations, there has been an annual event ever since. Over the years it has really grown, along with the wonderful team of committee, crew and helpers.
In 2006, the 20th anniversary, another shed was opened, with two marquee linking this shed to the CornShed. This made two stages and the event was held for two nights instead of the one.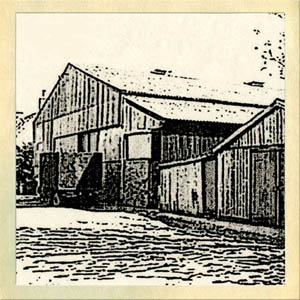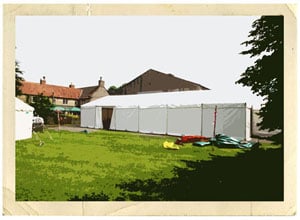 In 2011, three events were held to celebrate the 25th anniversary. Aswell as the music event, there was a Gourmet Evening and a Fashion Show. At the usual CornShed event another marquee was added to the normal two to make a third stage, the Comedy Tent.
More recently, the comedy stage has been replaced by a separate Acoustic Tent on the orchard, complete with comfy sofas for a laid back atmosphere.
Since 1986 thousands of pounds have been raised for many different charities, all ones which have helped the people living in the North of England. All of our 'totals raised' can be found on the History page.
In 2016, we held our our final farewell events - the CornShed festival in June and the Beer Festival in September - and these were also to celebrate our 30th Anniversary year, raising a combined final total of £33,486!
The CornShed was all about enjoying yourself. It meant listening to good live music, eating good food, drinking good ales and wine, and raising money for good causes at the same time – all in Jim's memory.